FYI ~ Join call via our
(password protected)
Our Toolbox:
See also: Handy-Handouts
Naturalizing the Language of NVC (10 pages) via Miki Kashtan's course on Naturalizing the Language of NVC & Learning Packet
Additional Handy Handouts
  ZENVC's "iGiraffe" courtesy of Catherine Cadden & Jesse Wiens




"Any grieving we don't do stiffens our hearts and shuts us away from fully engaging with life." ~ Miki Kashtan, The Little Book of Courageous Living
Listen to a (free) recording of one way to use the Matrix here.
Four Competencies of NVC (Consciousness):

Unskilled, Awakening, Capable & Integrated
Pathways to Liberation  Assessment Matrix – large.pdf
Strength      |           Edge    
____________________________________
Needs-Consciousness
Recovering from Reactivity
What's an edge that you would like to build upon?
(Pick a complementary strength that might support you in developing this skill.)
| | | | | | |
| --- | --- | --- | --- | --- | --- |
| Presence |  Observing |  Feelings-Awareness |  Needs-Consciousness |  Requests |   |
| Honest Self-Expression |  Empathy  |  Patience | Recovering from Reactivity |  Self-Acceptance |   |
Kate Raffin  – On "Flowers, Tears, and Lightbulbs"
Balancing my yearning to grow with acceptance of who I am right now
See also: Kate's HeartTalkMatters.com/resources &/or Journaling
Pick a recurring situation in which the same kinds of events stimulate a similar reaction for you.
Enjoy the jackal show fully so that you can really hear what your jackal is saying.  Get as clear as you can about your thinking.  Notice it is different from what really happened.  Be clear that it is what you made up about what happened.  Appreciate the jackal voices as the messenger for something that really matters to you.
Ask yourself, 'If I had a magic wand and could have whatever I want in this situation, what would it be?'  Do not concern yourself with believability or how realistic it is.  You are not concerned that this might never happen, you want to hear clearly what your jackal wants.
Ask yourself, "If I got the thing my magic wand would give me, what is the positive thing this would do for me?'  This should be internal (at the needs level).
Ask yourself, "If I got that, what would it let me do?" you should feel a quickening or perhaps a mourning or tearing up at this stage – a kind of sweet self-compassion and recognition that you have touched something real for you.
Another enlivening process that is reminiscent of the 'Magic Wand' and has the timely title of 'Dream Cycle' — pictured beneath  — similarly supports by tapping into one's vision/dream, resiliently stretching in the process (as Chris Johnstone further expounds upon approximately midway through his book Find Your Power):
Review ~ What's going on?  How am I doing?  What are my concerns?
Dream ~ What would I like to happen (here)?
Plan ~ What's my decision?  Deepen determination.  Research phase.  Identify choice points.  How can I take steps to move that way?
Do ~ Take the steps.
Review ~ What's the pattern?  How do I feel about it?  What's my response?  What happens when I do this?  Any changes?  Back to top.

(Resources above may be utilized during the course of the tele-practice group.)
See also (a couple of NVC books that we'll borrow from):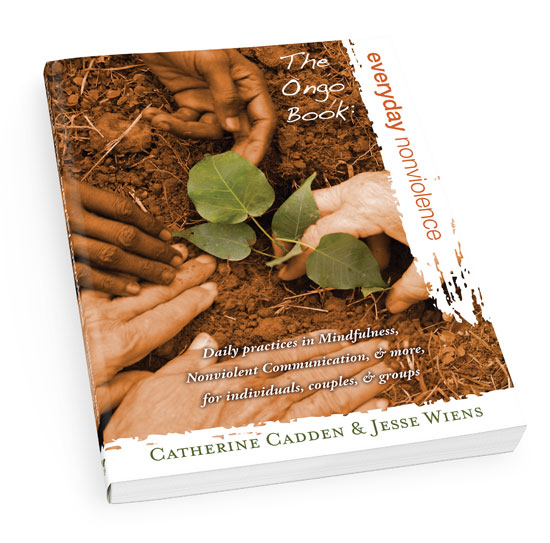 Oren Jay Sofer:  Say What You Mean: A Mindful Approach to Nonviolent Communication